Welcome to our Site Specialized in Trademark Registration in Japan
BY International Patent & Trademark Firm will sincerely handle your trademark application in Japan at a reasonable cost.
We, based on our rich experience, are able to handle all phases such as responding to an offce action, filing an appeal or a lawsuit. We are constantly communicating in English internationally. Strategic collaboration under the specialized condition is also our expertize.
A request of trademark registration in Japan can be applied via this website.

---
When you need to proceed a trademark registration in Japan, please request via our website or e-mail. We will check the possbility of the registration so that you can avoid unnecessary spending, then, file with the Japan Patent Office, and manage the due dates.
In addition, when you receive a provisional refusal of Madrid Protocol from the WIPO, please send the document to us via our website or e-mail. We will check it and send our simple comment without any charge before you offcially entrust us to handle the case.
Professional patent & trademark firm in Japan
Domestic trademark registration
Trademark registration from foreign countries
Filing an appeal or a lawsuit
Infringing litigation or dsipute
Communication in English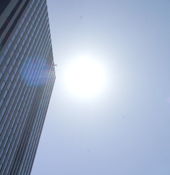 BY International Patent & Trademark Firm
URL: http://www.by-patent.com/english/
Suite 804, LXS Muromachi, 1-10-10 Nihonbashi-Muromachi, Chuo-ku, Tokyo 103-0022 Japan
TEL.+81-3-3527-9704
FAX.+81-3-3527-9705
---